Studio
There is a lot to consider when organizing an online event. A professional presentation is more important than you think. It really completes your online event and provides the professional image you want. Get to know the various studios we have for you, including professional cameras, lighting, sound, stream. A successful event starts with a professional presentation.

Studio 1
Big, bigger. biggest
This is the largest studio of 10 x 10 meters. You can create the most beautiful scenarios and backgrounds with fixed light, sound and video screens.
Studio 1 can be completely furnished with::
furniture and / or public
2-6 cameras
Direction room
Low or high table + chairs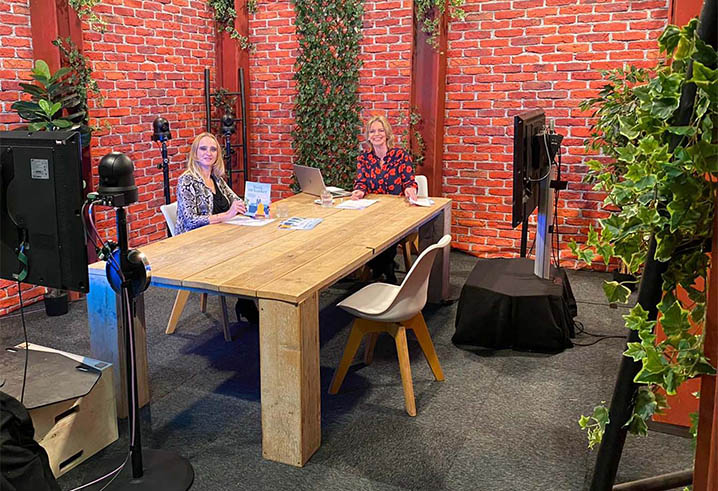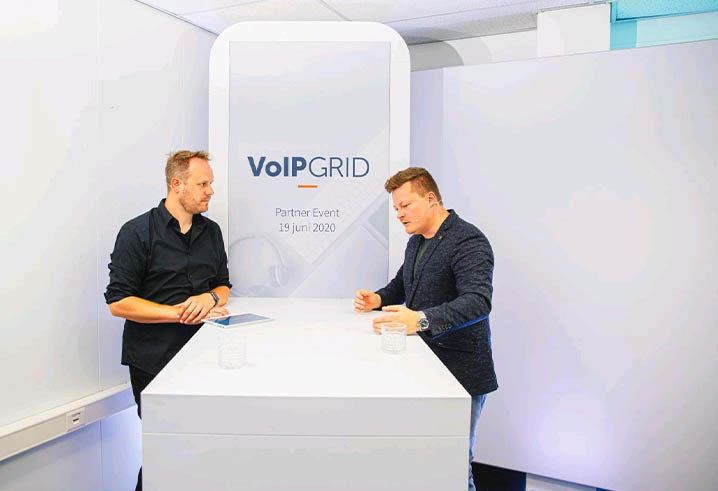 Studio 2
The lobby
This lobby studio is approximately 4 x 4 meters. The studio is ideal for recording a presentation at a high desk with 2 to 3 people.
The lobby studio can be furnished with:
1-3 cameras

Sound (3 channels)

LCD

screen in the background

Light

Pod presentation/backwall
Studio 3
The round table
Imagine yourself as one of the knights of the round table in this studio. Take a seat at a beautiful glass round table. With a maximum of 4 people you can meet, discuss and inform each other and the online public well.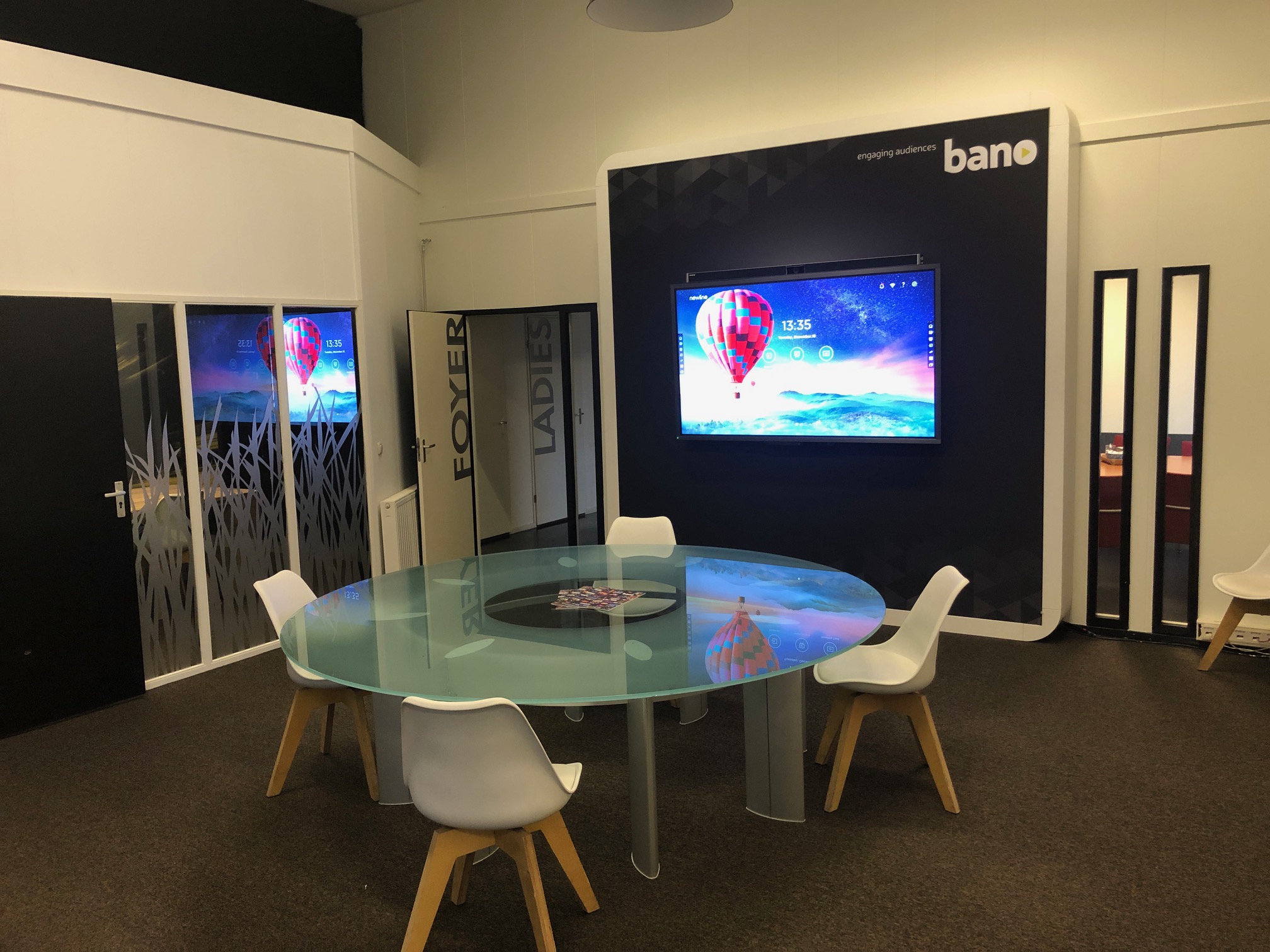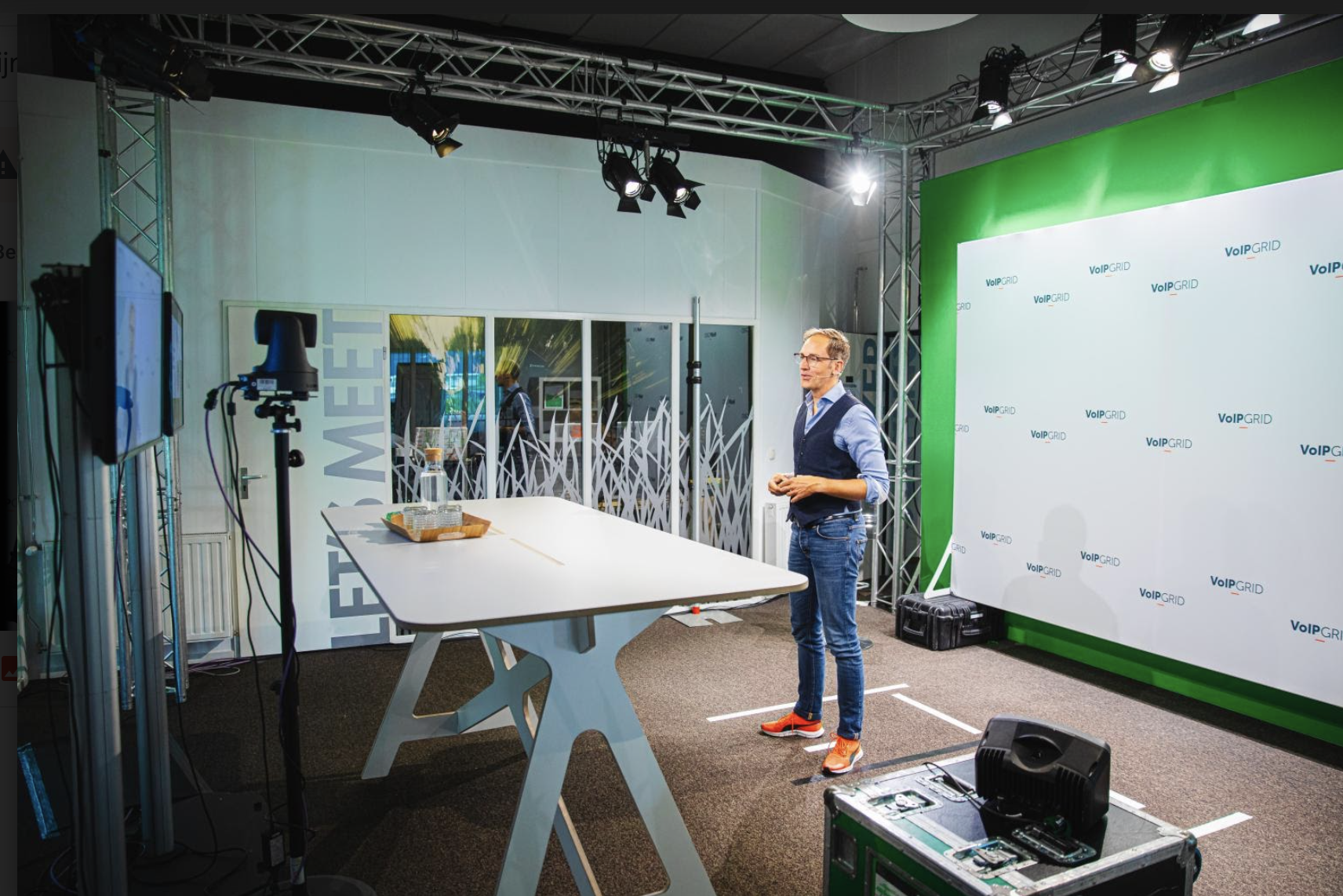 Studio 4
Speakers studio
In this studio you take place at a scaffolding wooden table, equipped with a laptop and microphone. In a presentation, not only good sound is important, but also a good background. Complete your professional presentation with a custom-made backwall.
The studio is furnished with:
Desk

Backwall van 3.00 x 2.20

Presentation laptop with viewing screen

Microphone and presentation click-through
Studio 5
Black Office
In this studio you take place at a scaffolding wooden table. This space is suitable for 1 person and has a backwall that can be completely custom made using the screen. Furthermore, the studio is equipped with:
Lighting
microphone
Touchscreen
'Customizeable' backwall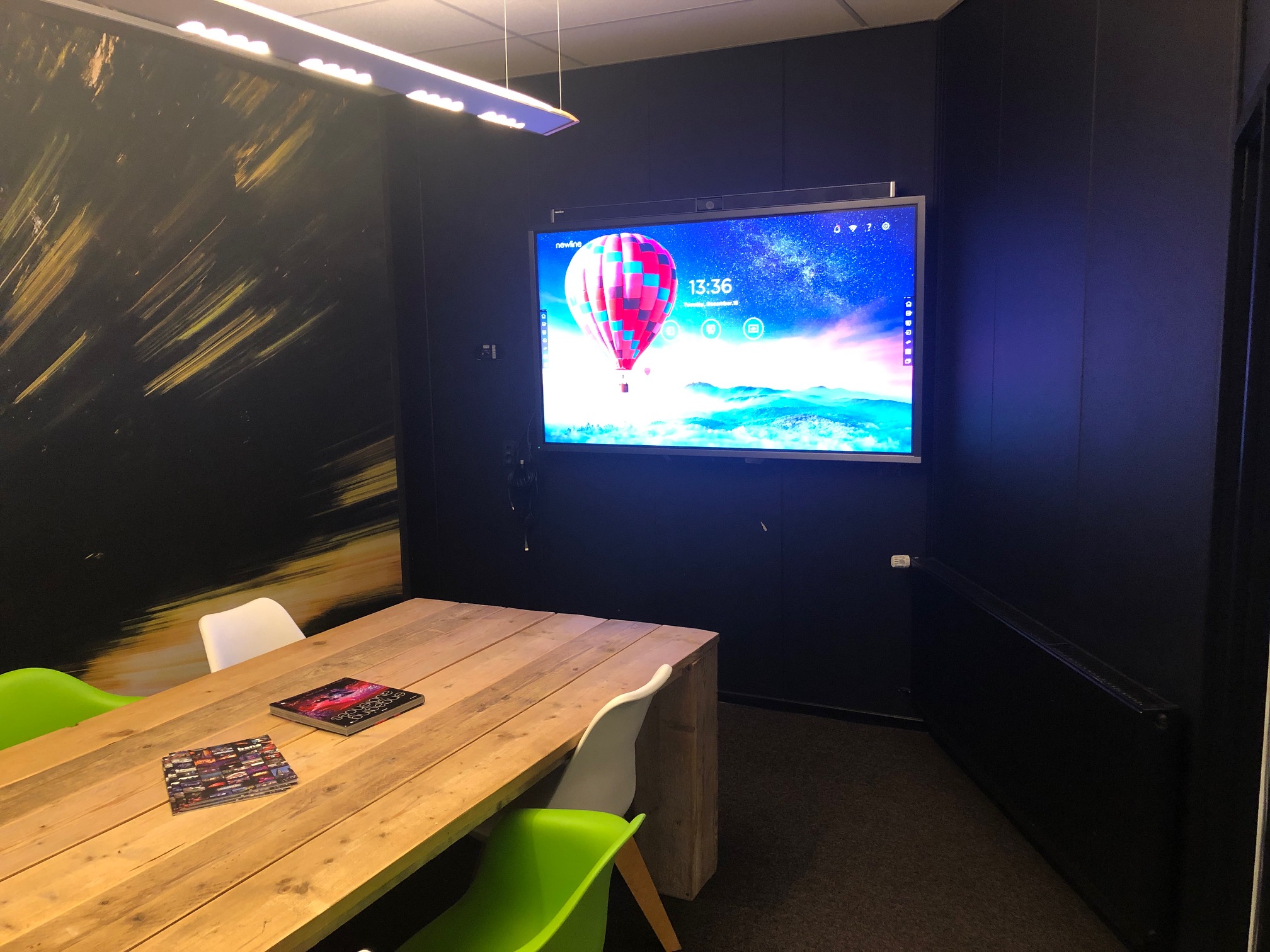 Want to know more about our studio?
Get in touch with our team members