Bano studios
Organizing an online event involves a lot of things. A professional presentation is more important than you think. It completes your online event and provides the professional look you want. Get to know the various studios we have for you, including professional cameras, lighting, sound and streaming service. A successful event starts with a professional presentation. If you are interested in one of our studios, please contact us: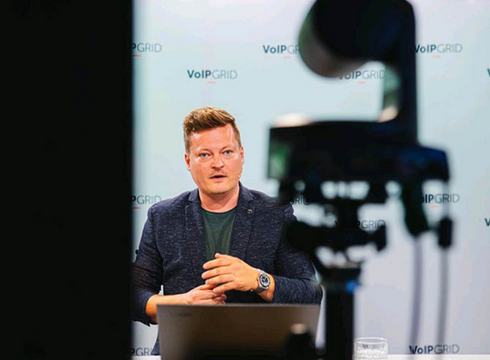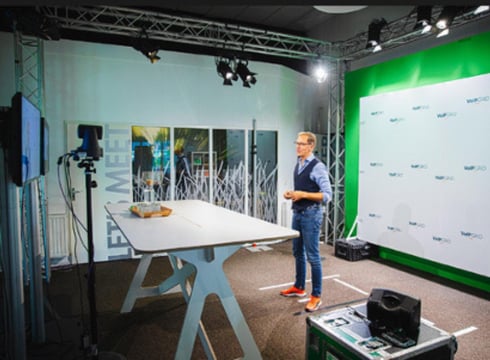 Studio 1
This is the largest studio at 7 x 6.5 meters. With fixed light, sound and video screens you can create the most beautiful scenarios and backgrounds.
Studio 1 can be fully furnished with:
furniture and/or public

2-6 cameras

Directing space

Low or high table + chairs
>Would you like to learn more about our live stream options.
Studio 2

This lobby studio is approximately 5 x 3 meters. The studio is ideal for recording a presentation at a high desk with 2 to 3 people.

The lobby studio can be furnished with:


1-3 cameras
Sound (3 channels)
LCD screen in the background
Fixed light
Pod presentation/back wall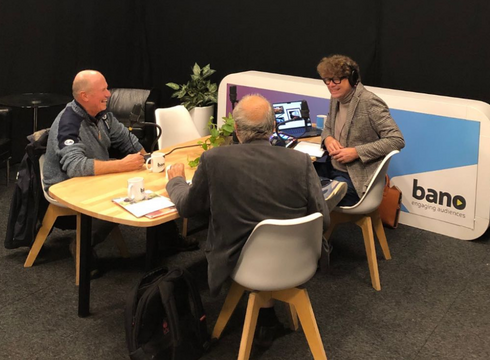 Studio 3
At Bano, we now also provide a personalized fully technically functioning podcast studio. Podcasts are a hot item at the moment. Many different types of companies use a podcast, for example, to discuss the news or to approach your target group.

The podcast studio comes standard with;

4 microphones Neumann TLM103

4 headphones Rode NTH-100

Rode RODECaster Pro II

Coffee and tea
We offer basic 3 packages for the podcast studio. Of course, you can expand these packages.