Technical production for trade fairs
There are many technical aspects to be taken into account when organizing a trade fair, such as light, sound, rigging, etc. Bano is a complete technical producer for trade fairs. This means when you choose us that you have one supplier for the technical production. We take care of our own logistics with our company cars. The advantage for you is that this saves a lot of time in communication because you choose one technical supplier.

What we provide for trade shows is;

Experienced project leaders and technicians
Required audiovisual equipment
A 3D drawing of your stand in advance
A decor and decoration of the room that give the right look to your exhibition.
We install power points to the various locations.
We provide a scenario and call sheet for the day(s) of the exhibition.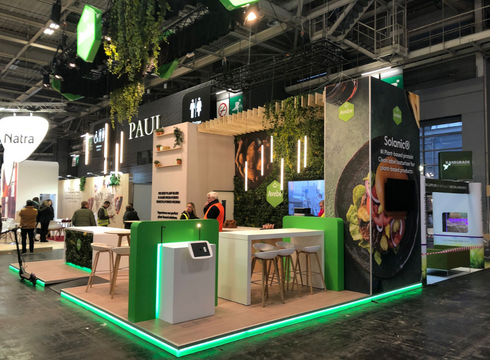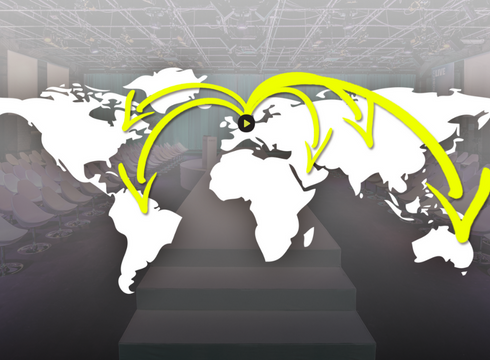 Complete worldwide service
Bano organizes fairs all over the world. Whether you want to organize a trade show in Las Vegas or in Sydney Bano is the right party. As a company, we are used to working abroad a lot and providing the logistics process. Because we have our own AV equipment and can arrange the logistics process ourselves, it is no problem for us to work internationally. In addition, we have experienced project leaders and technicians who have provided technical production for various corporate events and trade shows all over the world.

> Also view our technical production website for more information.
Exhibition stand
Bano also provides stand construction for exhibitors at trade fairs. If you are planning to go public in the near future, leave this to the professionals. Thanks to our graphic department, we are able to build fully custom-made stands. These stands are put together in consultation with you in the desired house style and processed into a 3D drawing. Because it is a shame to use all custom made items once, you can store the items with us. In this way, a large part of the articles can be reused at future trade fairs

Would you like to know more about what Bano does for exhibition stands? click here.