Online events
At Bano we specialize in organizing online, hybrid and physical events. For online events, we have 2 studios in the company building that can be furnished according to the wishes of the customer. In addition, we can organize online events at an external location.

Do you also want to organize an online event, but you have no idea where to start and what to arrange? Do not panic! We take you by the hand.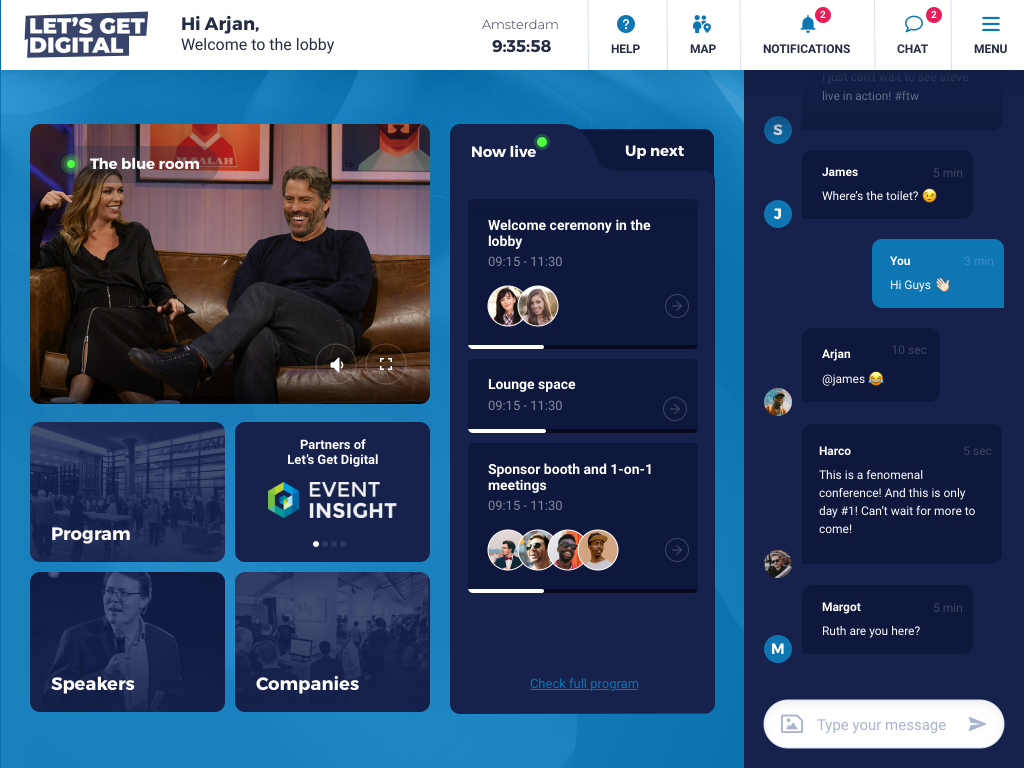 Let's Get Digital
With the Let's Get Digital platform, we offer you a beautiful online environment where you still have the opportunity to receive your guests, organize a break-out session and bring your visitors into contact with each other via a network carousel. Online options can't be compared with your regular Monday morning call.

Your attendees will receive an invitation to your event and they will receive a personal name badge upon arrival. They are welcomed in the interactive lobby by one or more hosts and of course, receive an explanation of the program.
Everything has been thought of
And your visitors will see that too! The entire platform can be designed in your corporate style and according to your wishes. This creates a sense of recognition and confidence.
Your visitors look through the program items and decide which speakers they would like to see. And after all the items, your visitor can make new connections using the network carrousel. Here you'll be put face to face with random other visitors for 5 minutes, once the time runs out, you'll be connected to someone new.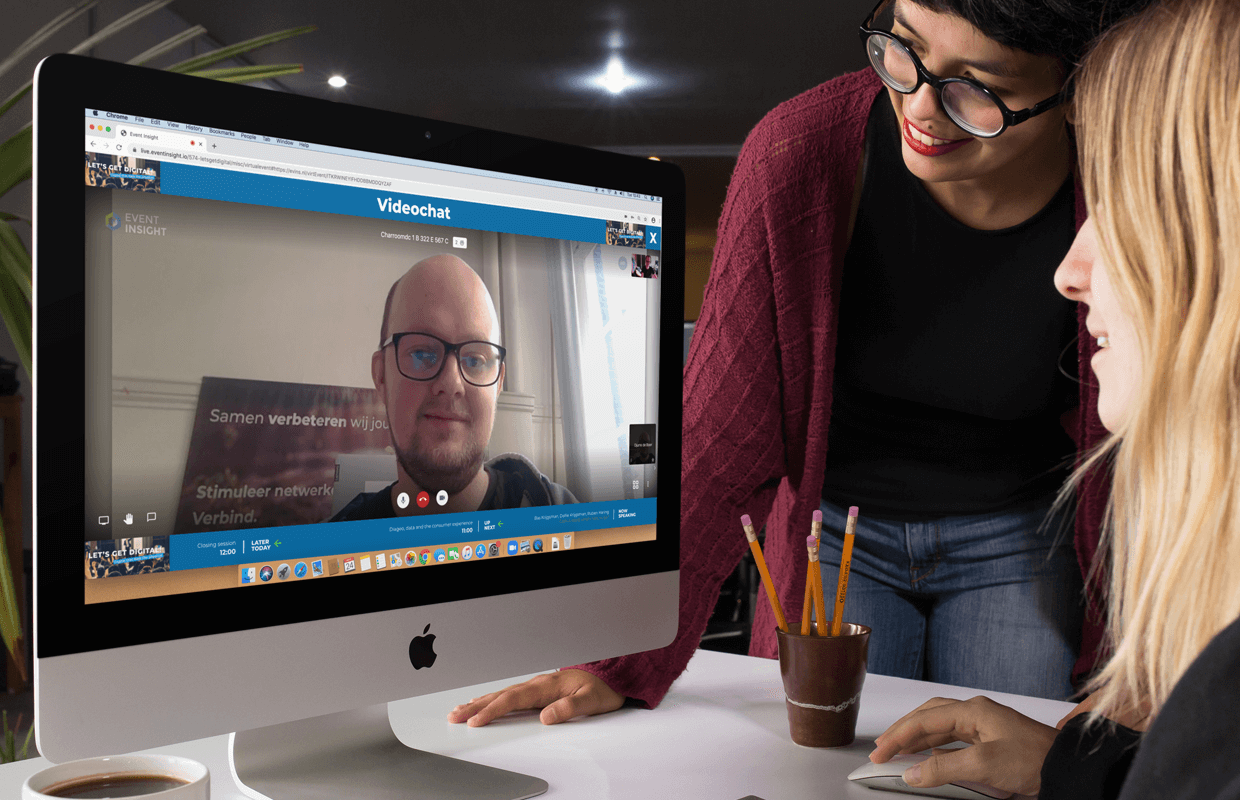 Reception lobby with hostess /
host at your event;
Keynote speakers with panel discussion,
Q & As, polls, breakout sessions, etc .;
Parallel sessions with several speakers
at the same time;
Networking via video roulette;
Sponsor area with live chat,
live video and download options;
Schedule 1-on-1 appointments with participants, sponsors and speakers;
Plan appointments a week in advance via the app and put together your own program.