Exhibition stand construction
Professional custom exhibition stand
If you are planning to go public in the near future, leave this to the professionals. Thanks to our graphic department, we are able to build fully custom-made exhibition stands. These exhibition stands are put together in consultation with you in the desired house style and processed into a 3D drawing. Because it is a shame to use all custom made items once, you can store the items with us. In this way, a large part of the articles can be reused at future trade fairs.

What we supply for stand construction:

Experienced stand construction technicians
Required AV
Custom made graphic designs (deco cloths, Pods)
Decoration (carpets, chairs, tables, flowers and lighting)
Entertainment (video presentations, Robots etc.)
> If you have any questions, please contact us.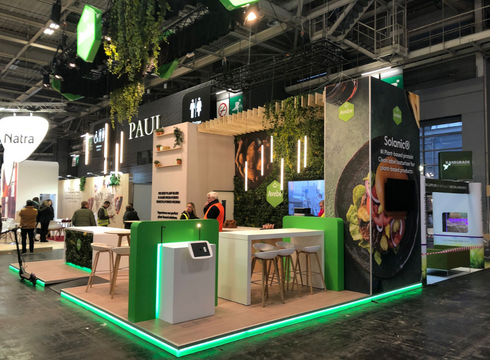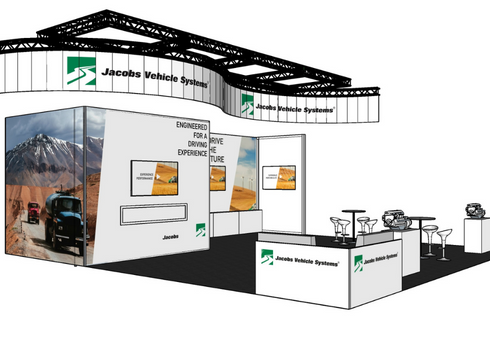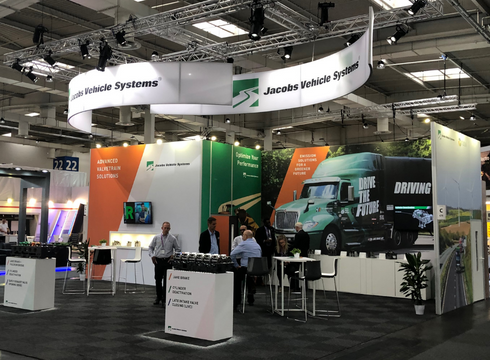 From 3D drawing to the end result
Are you going to a trade show soon to promote your company or sell products? Do you already have an idea? Discuss it with us and together we can realize your idea into a final exhibition stand design. Our graphic designer can convert your idea into a realistic 3D drawing. Based on this drawing, you can indicate whether you are satisfied with the exhibition stand design or whether you want to make adjustments. This way you will not be faced with surprises when building your stand. Let's give your exhibition participation a WOW effect together and get in touch.

We work worldwide through our partners in the OSPI network.

Attention to branding
If you are going to stand at a trade fair, you naturally want your exhibition stand to have the right look. We have flexible materials so that we can deliver your stand in the desired house style. We can print the deco cloths for you, but you can also send us your own design.

We also have a number of 'Pods' available in various shapes and sizes. The 'Pods' can be used for various events, such as fairs, product presentations, studio design and openings.
> Would you like to organize your own trade fair, than read our blog.